Now seen by over 300,00 fans live and watched by millions on social media, Europe's No.1 multi award winning Country music show 'The Legends of American Country' returns for another fantastic night of toe tapping Country classics.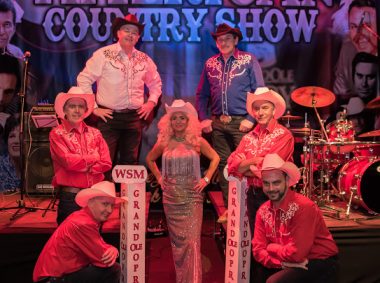 Where:  The Albany Theatre, Coventry
When: Friday 4th February 2022 at 7.30pm
The 2020  tour will showcase  highly acclaimed tributes to Dolly Parton, Johnny Cash, Don William, Patsy Cline and Kenny Rogers  and  new tributes to icons Hank Williams, Charley Pride , Glen Campbell, Tammy Wynette and Jim Reeves with countless other well known  hit songs  in this must see musical  extravaganza.
The show features four fantastic singers who are  all accompanied  by a superb live band of musicians with that authentic sound  coupled with authentic stage set and state of the art production that will transport you all the way hand clapping and toe tapping to  Nashville and back in one night.
One things for sure if it's Country music you like then this is the only show in town!
or call the BOX OFFICE: 024 7699 8964
Over 2,000 5 star reviews!

Country Music Northern Ireland: "… As good as Country show that you will see live anywhere outside Nashville."

CMT: "Pure  Raw Country at its Best."

Hot Country TV: "fantastic show of nostalgic country at its best with superb vocalists and musicians."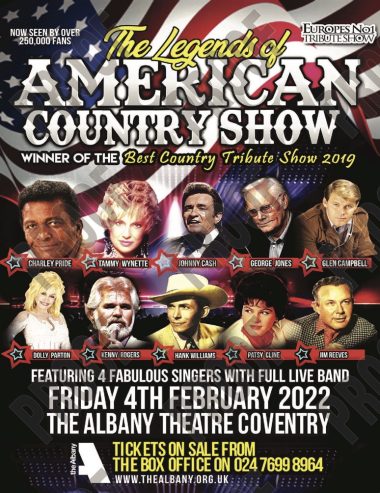 Support community journalism by making a contribution
The Coventry Observer's team of journalists provide a trusted source of news, sport, entertainment and events going on in your area and issues which matter to you - both via our free weekly print edition and daily updates on our website.
Every contribution, however big or small, you can make will help us continue to do that now and in the future.
Thanks for reading this and the Coventry Observer.
Support Us