Shopping is often a source of stress, especially when you're on a budget.
But it turns out that the experience can actually be very therapeutic for your mental health, as long as you don't become overly reliant on spending money to boost your mood.
So, if you're looking for the latest women's Adidas trainers or a fancy outfit for a special occasion, here are five reasons why shopping improves your mood:
1. When you shop, your brain releases dopamine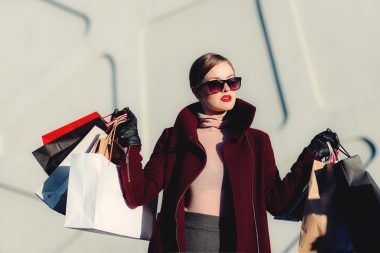 Dopamine is a neurotransmitter that helps with mood regulation. Studies have shown that dopamine is released in the brain when you experience something pleasurable, unexpected or new.
According to WebMD in their article What is Dopamine?
"Dopamine plays a role in how we feel pleasure. It's a big part of our unique human ability to think and plan. It helps us strive, focus, and find things interesting."
When your shopping trip is over, you'll have an endorphin rush from all of the excitement and adrenaline that comes with making purchases. This can keep you energised for hours afterwards.
2. Shopping gets you out of the house
Shopping gets us out of the house and into the world around us. It allows us to interact with people, see what's new in the world, and experience all that life has to offer.
Even if you don't have a car or aren't able to walk around freely, shopping is one way that many of us can still get out into our communities without having to travel far.
3. Retail therapy actually works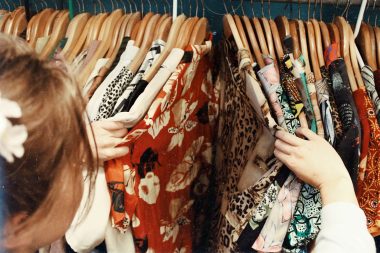 Photo by Becca McHaffie
Retail therapy is a term used to describe the act of shopping to make yourself feel better. While this may not seem like a healthy way to cope with your emotions, it can actually be effective for some people. If you find yourself feeling down or tired and want an instant boost, buying something new can help improve your mood by increasing your self-esteem.
Retail therapy also works if you're only browsing – so don't worry if you're trying to save money.
Clinical Psychologist Scott Bea claims in his article for the Cleveland Clinic Health Essentials, Why Retail "Therapy" Makes You Feel Happier dated January 21, 2021;
"Even window shopping or online browsing can bring brain-fueled happiness."
Of course, it's important to ensure your spending habits don't get out of hand. While a small treat now and then is a great way to boost your mood, neither should you splash hundreds of pounds every time you're feeling a little under the weather.
4. It's a great way to socialise
Shopping, in a way, creates and reinforces social bonds. The very act of shopping is a social activity. You might be out with friends, family or loved ones, sharing an experience together, creating and reinforcing bonds with each other.
The conversations you have while trying on clothes, shoes and accessories will help bring you closer together as a group or couple. Even socialising with staff in the shop can be a great way to boost your mood if you have been feeling lonely.
If someone sees something that they think would look great on you, they'll let you know so that you don't miss out on an opportunity for self-improvement – and another great mood-booster.
5. Shopping offers a feeling of accomplishment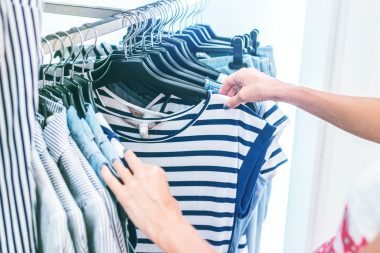 Photo by Artem Beliaikin
Shopping is a reward. Getting a new outfit or an item for your home can be an exciting experience, which makes it a great way to reward yourself.
Shopping can be therapy. If you're feeling stressed out or anxious, being able to go shopping can help take your mind off whatever is bothering you and feel better about yourself and the world around you. If you buy something you've needed for a while, you'll feel great about ticking that task off your to-do list.
Shopping is actually beneficial to your mood
So, in conclusion, shopping does improve your mood. It can be a helpful way to manage stress, anxiety or depression. Not only is it a good distraction from negative feelings, but it also gives you a sense of accomplishment and belonging and who doesn't want that?
Just make sure that your spending habits don't get out of control – instead, seek out other methods of help if you notice your mental health is worsening.