AV means audio visual; therefore, AV equipment generate audio and visual signals. The type of AV equipment in use depends on the setting and its demands, whether residential or commercial. Examples of AV equipment include, but are not limited to, microphones, projectors, webcams, and interactive whiteboards. Companies such as Danish design-driven NEETs create intuitive AV control systems to meet the needs of customers. AV control interfaces need to be user-friendly for the technicians installing them and for the users controlling them. Having a designated touch screen or keypad effectively removes the potential pile up of remote controls and cables.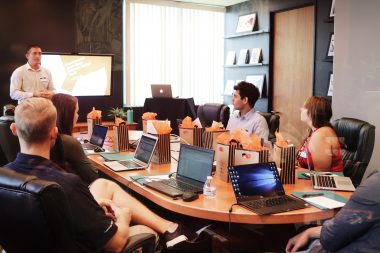 Otherwise, software AV control solutions can be installed on multiple devices across a workspace. Software-based solutions often offer better solutions for less cost and are easier to update over time, as the hardware component holds less relevance.
AV control systems allow a user to control each piece of AV equipment in a communication chain individually or in tandem. Control can be automated or run manually with relative ease as the interface should be quite intuitive. Often most conferences or presentations are a matter of routine in business and education, meaning that having these systems can be a matter of necessity.
Modern technology has allowed for the development of some rather convoluted designs and functions, so keeping AV control equipment simple remains key. Users tend to opt for an interface that does not require any training on the system. In fact, control systems continue to head in the direction of most functions happening automatically- i.e. lights turning on as one enters the room. At this point, common examples of AV control system applications include dictating simple yet useful functions such as locking and unlocking doors, monitoring, and switching camera feeds, playing music, and uploading content- but who knows what else the future holds.
For further reading please click here.