Employees can spend quite a lot of time in meetings and often consider the experiences "poor" or "a waste of time".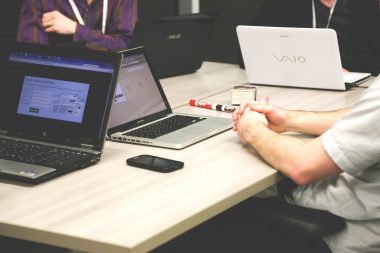 Workplace meetings take place for a multitude of reasons, and it is unfortunate that they have come to be dreaded rather than appreciated.
Effective meetings can be an excellent hub for discussion of problems, solution development, idea generation and decision making.
Beyond this they can be a means of relationship building, nurturing team dynamics and resolving conflicts. The impact of meetings goes beyond the boundaries of the meetings themselves. An organisational objective should be to ensure that the impact is productive and positive.
There are certain pre-meeting factors that should not be taken lightly when it comes to analysing why exactly meetings tend to fail.
Appropriate rooms and catering should be set up for face-to-face meetings, and there should be no instances of double-booking. All relevant attendees should not only be invited but be aware of their invitation and respond to it. A start and end time should be decided and there should be clear goals for the meeting itself.
If these factors are accounted for, the meeting is essentially "set-up to succeed".
While it is important that the meeting attendees actually participate actively in response to their goals, it is more likely that this will occur given that there was no frustrating lead up to the meeting.
It should be no surprise that motivated employees perform better than unmotivated ones. It is hard to keep a workforce motivated if their days are full of tiring, purposeless meetings.
If the meeting room booking system in place is one of multiple channels, where communication just goes back and forth without end, it is bound to result in confusion and frustration. There is no need to overcomplicate things when a single software option can be set up that all employees can easily access and understand.
Add-On offers a meeting room booking system called Resource Central. It facilitates room booking, inviting attendees, catering services and offers Meeting Labels to help define what the meeting to take place is for. As a centralised booking system, with a user-friendly interface that can be accessed from any location and device it is an excellent solution to what is being discussed here.
As Add-On is used globally by organisations, Resource Central is available in multiple languages with time zone support. It implements functions in real-time and is an excellent solution for any organisation, from commercial to legal. This means that any cancellations or changes can be viewed as soon as they occur. The software is secure and scalable and can be of great benefit to the productivity in an office building.
Implementing the necessary processes, such as Resource Central, can make meeting booking effective and efficient. Once meeting room usage is optimised, meetings can run accordingly. There is no need for hassle, there is no need for difficulty when it comes to booking meeting rooms. Work-life is hard enough as it is.
---
This article is sponsored by: Add-On