We all want to travel the world, but it seems our regular jobs are getting in the way. Here's how you can combine business with travel
Travelling whilst also living a business lifestyle can be a difficult thing to juggle, but the rewards can be amazing. Travelling via a business jet is one way to be more direct if you need to get to a meeting as quickly as possible. The modern world is slowly catering more to freelance workers who do not want to be tied down to a traditional way of living.
Studies have indicated that taking a trip on holiday can make you more productive at work, so why does blending these two together seem so impossible? The amazing news is that it is becoming easier and easier to put work and travel alongside one another. No matter the destination, you can work effectively and see what the world has to offer.
Making the Choice: To Work Abroad or Freelance?
It is now possible to work from nearly anywhere in the modern gig economy, regardless of your field of expertise. The vast majority of contract or freelance jobs are flexible in location, no matter what industry you work in, whether it's business, finance, journalism, or another altogether. Although you may feel more secure knowing your employer will provide benefits such as sick pay and health insurance if you lead a work-travel lifestyle, gig work may not provide the security you need.
Fortunately, there are plenty of opportunities for foreign workers to succeed. It is common for companies throughout the world to hire experienced workers from a variety of backgrounds in order to expand their employee base. The Japanese government relaxed the requirements for work visas recently in an effort to alleviate labour shortages, whereby companies sponsor potential workers, and an examination for work visas is passed.
The rules governing foreign workers are similar to those in Japan and many other nations around the world. Make sure to do your research before applying for a full-time job as opposed to a freelance job. Learn about company policies and expectations if you're seeking a full-time position that doesn't involve freelance work. If you're travelling across the globe to pursue a job opportunity, you'll also want to ensure that the mission and values of a potential employer align with your own.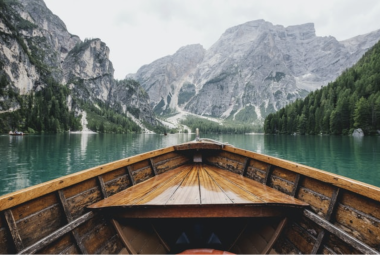 Making an Informed Decision Regarding Destination
It is, of course, crucial to conduct research before selecting a work-travel destination, but you should also keep your imagination in check. While many of us have a dream vacation destination on our travel bucket list, these may not always be the most suitable vacation destinations for business travellers to visit. In addition to Cancun, Orlando, and Paris, which each have a lot to offer vacationers, there are some other popular and coveted local getaways you could try.
For example, Walt Disney World is located in Orlando, where local hotels are filled with noisy families. Orlando traffic ranks among the worst in the world, according to a 2017 study. When choosing a work-travel destination, keep these aspects in mind to maximise your productivity and enjoyment.
Although Paris is one of the best cities for staying connected to the aforementioned destinations, it's also one of the most expensive. The average speed of the Internet in Paris is 24 Mbps, and there are nearly 2,000 hotels with free WiFi. A great thing about having Paris as your central hub is that you have easy routes to most major cities in Europe. A short plane ride or using the high-speed railway. The downside to Parisian living is the expense. This place is not cheap, and budget should always be a considerable factor when deciding on a destination.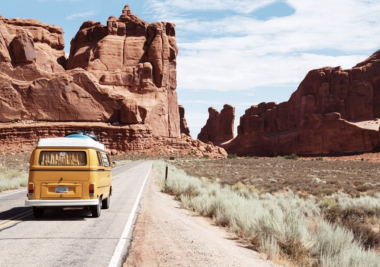 Travel, Flexibility, and Your Mental Health
In many ways, travel and business being integrated is an obvious decision to make, especially when mental health is concerned. The relaxed lifestyle is a great way to spark creativity while keeping your mind active and healthy.
Living in exotic locations gives you a different perspective on work and how you live life as compared to the usual 9-5 work day. You can improve the happiness in your personal life and work life when you combine travel and business. Experiencing new cultures, scenery and lifestyles will surprisingly give you more energy. The mundane feeling of seeing the same things every day will be completely removed.
To keep your work lifestyle as beneficial to you as possible, you may want to take a break from freelance or traditional employment. There are some keen travellers who have managed to merge a prosperous career with exploring the globe by enlisting the help of a flexible schedule.
If you don't fancy living with a fixed schedule, you could opt for something like a locum tenens agreement. These are very popular within the healthcare industry. Locum tenen means that you create your own schedule specifically catered to your desires and needs. Having this agreement in your life allows you to choose the type of downtime you want without worrying about work.