The NHS has teamed up with law enforcement and security agencies to warn the public not to fall victim to con men trying to exploit the coronavirus vaccine campaign.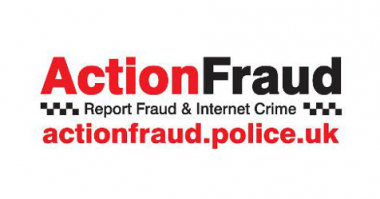 England's top GP has joined the head of Action Fraud, the National Crime Agency and the National Cyber Security Centre (NCSC) in issuing joint advice reminding people that the vaccine is only available for free on the NHS, and health service staff will never ask for payment to get it.
The warning comes amid a number of reports of criminals attempting, and in some cases succeeding, to steal cash or personal details from people keen to get the vaccine.
In one extreme case, a man in London knocked on the door of a 92-year-old woman and administered her with a fake vaccine before taking a £160 payment which he told her would be reimbursed by the NHS.
In other cases, people are reporting suspicious text messages with a link to a booking site which mimics an NHS page, but asks for personal details including bank account numbers.
Con artists have also been known to use telephone calls to extract payments or bank details which can then be sold to organised criminal gangs or used to order and pay for goods online.
Public polling has consistently shown a high level of enthusiasm for the COVID-19 vaccine, which is now being made available at over a thousand sites across England.
Dr Nikki Kanani, GP and NHS Medical Director for Primary Care, said: "Over a thousand NHS teams across the country are working hard to deliver vaccines quickly to those who would benefit most and are doing an amazing job, with over two million people already getting their first dose.
"We know how excited people are to get the vaccine when it's their turn to do so, but sadly we're seeing that excitement is also bringing out the cheats, crooks and con-people looking to make money from this life saving programme.
"Remember, the vaccine will always be free on the NHS. Our staff will never ask for, or accept, cash for vaccines, never ask for your banking details or identity documents, and will never come around to your house unannounced."
Thanks to vigilant members of the public and combined efforts of law enforcement agencies locally and nationally, a number of people are already serving prison sentences for masterminding or participating in COVID-19 related cons over the last year, and police will continue to crack down hard on people who seek to exploit the vaccination programme.
Health Secretary Matt Hancock said: "Vaccines are our way out of this pandemic. It is vital that we do not let a small number of unscrupulous fraudsters undermine the huge team effort underway across the country to protect millions of people from this terrible disease.
"This new advice is a crucial reminder that you will never be charged for the vaccine and NHS England will never ask for your bank details, PIN numbers or passwords when contacting you about a vaccination."
Joint advice from the NHS and law enforcement agencies on protecting yourself from COVID-19 cons:
In the UK, coronavirus vaccines will only be available via the National Health Services of England, Northern Ireland, Wales and Scotland. You can be contacted by the NHS, your employer, a GP surgery or pharmacy local to you, to receive your vaccine. Remember, the vaccine is free of charge. At no point will you be asked to pay.
The NHS will never ask you for your bank account or card details.
The NHS will never ask you for your PIN or banking password.
The NHS will never arrive unannounced at your home to administer the vaccine.
The NHS will never ask you to prove your identity by sending copies of personal documents such as your passport, driving licence, bills or pay slips.
If you receive a call you believe to be fraudulent, hang up. If you are suspicious about an email you have received, forward it to report@phishing.gov.uk. Suspicious text messages should be forwarded to the number 7726 which is free of charge.
If you believe you are the victim of a fraud, please report this to Action Fraud as soon as possible by calling 0300 123 2040 or visiting www.actionfraud.police.uk
---
The NCSC is asking people to report suspect emails to its Suspicious Email Reporting Service simply by forwarding them to report@phishing.gov.uk. All emails forwarded to the service are analysed and if they are found to link to malicious content, it will be taken down or blocked, helping prevent future victims of crime.
Source: NHS / NCSC
Support community journalism by making a contribution
The Coventry Observer's team of journalists provide a trusted source of news, sport, entertainment and events going on in your area and issues which matter to you - both via our free weekly print edition and daily updates on our website.
Every contribution, however big or small, you can make will help us continue to do that now and in the future.
Thanks for reading this and the Coventry Observer.
Support Us