Sponsored Post:
Here are ten positive national news stories from this week (10th – 16th January 2022) that you may not have seen in the mainstream media.
Remember good things are happening across the country. It's not all doom and gloom!
This post is sponsored by the Conservative Post who post positive news stories every day. If you like hearing about the resurgence of British manufacturing, how our military is flying the flag across the world, positive policy making, the royal family and many other things to be proud of, make sure you check them out.
Good things are happening too!
Top ten good news stories from this week (10th – 16th January 2022):
More than 11,000 people have already joined the police as part of the recruitment drive, helping to cut crime by 14% (excluding fraud and computer misuse), remove 16,000 knives and dangerous weapons from the streets and tackle the scourge of drugs with the closure of over 1,500 county lines… click here
Picture by Andrew Parsons / No 10 Downing Street – licensed under a Creative Commons 2.0 Generic License.
The Royal Navy took charge of NATO's most important task force with a ceremony aboard aircraft carrier HMS Prince of Wales in Portsmouth this week. For the next 12 months it is responsible for leading the alliance's Maritime High Readiness Force – an international task group formed to deal with major global events. The most senior sea-going staff in the Royal Navy, Commander UK Strike Force, headed by Rear Admiral Mike Utley, takes charge of the force… click here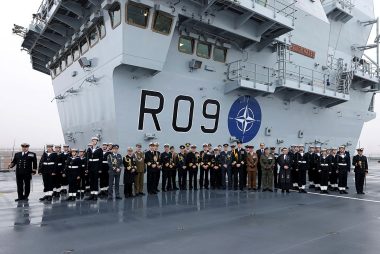 Photographer: LPhot Kevin Walton – UK MOD © Crown copyright 2022 – News Licence.
Norfolk-based Lotus has revealed its best annual global retail sales performance since 2011. The outstanding figures prove worldwide excitement about the brand's transformation is translating into customers buying cars. Retailers sold 1,710 new cars in 2021, the year the iconic Elise, Exige and Evora ended production. That compares with 1,378 sales in 2020, an increase of 24%… click here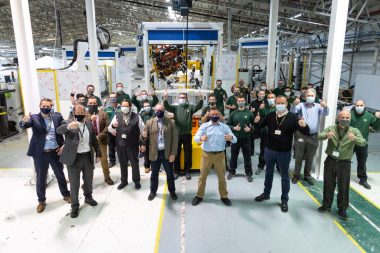 Photo credit: Lotus
The UK and Oman have signed a Sovereign Investment Partnership, agreeing to work closer together on increasing high value investment into both countries. The new partnership will strengthen the economic ties between the UK and Oman and identify and support commercial investments in areas such as clean energy and technology, which are already an important part of the UK's £1 billion-a year trading relationship… click here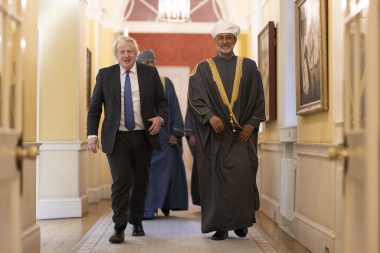 Picture by Simon Dawson / No 10 Downing Street – licensed under a Creative Commons 2.0 Generic License.
BAE Systems plc, the British multinational arms, security, and aerospace company is set to hire almost 1,700 apprentices and graduates across the UK in 2022. The creation of more than 900 apprentice and 750 graduate and undergraduate roles is the largest intake of early careers roles the Company has offered in a single year… click here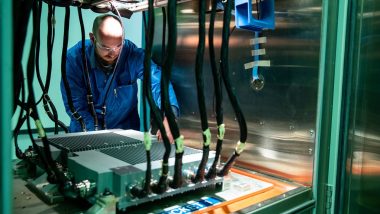 Photo credit: BAE Systems
The West Midlands Gigafactory joint venture has taken the next step in its journey to deliver a Gigafactory in the West Midlands with planning committees supporting the outline planning application for its site in Coventry and Warwickshire. Production ready from 2025, the 530,000sqm facility will manufacture high-tech lithium-ion batteries for the global automotive and energy storage industries… click here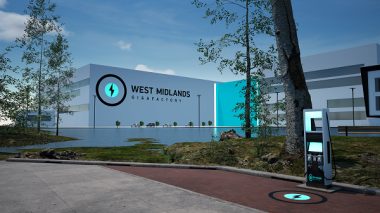 Photo credit: West Midlands Gigafactory
A landmark agreement setting out how the UK and devolved governments will work closely together to deliver for people across the whole of the United Kingdom has been published this week. The Intergovernmental Relations Review sets out new structures as to how the UK government, Northern Ireland Executive, Scottish Government and Welsh Government will work to deliver for people across the UK – based upon on the existing values of mutual respect, maintaining trust and positive working… click here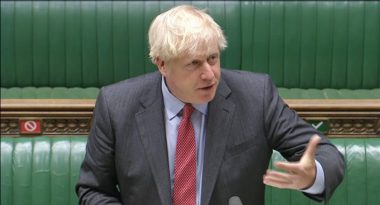 Photo credit: Screengrab UK Gov
According to new figures released this week by the Office of National Statistics, gross domestic product (GDP) is estimated to have grown by 0.9% in November 2021 and was above its pre-coronavirus pandemic level for the first time, by 0.7%. Chancellor Rishi Sunak said the stronger growth was "a testament to the grit and determination of the British people"… click here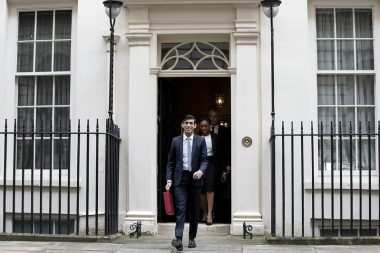 Thames Freeport opened last month drawing £4.5 billion of new investment and creating 21,000 skilled jobs. To meet unprecedented demand for space already at the freeport site, DP World, a leading provider of smart logistics solutions has this week announced it will fast-track the delivery of another speculative 119,000 sq ft green warehouse at London Gateway's port-centric Logistics Park… click here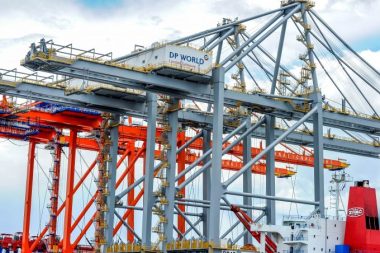 Photo credit: DP World
The UK is the clear European winner for venture capital tech investment with only the US, China and India receiving more investment globally. In 2021 London tech startups raised a record £18.55 billion, making it the highest city for VC investment in Europe and fourth-highest city globally. Across the UK, £29.4 billion was raised by British startups and scale-ups in 2021. This is double the figure raised in Germany (£14.7 billion) and almost three times that raised by French companies (£9.7 billion)… click here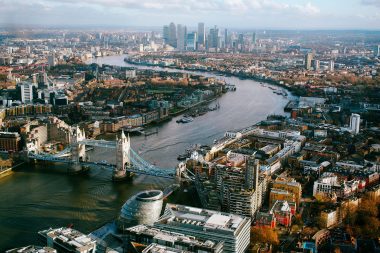 For last week's Top Ten Great British news stories (3rd – 9th January 2022) click here.
Please share and help spread the good, positive and uplifting news.
Stay up to date at: www.ConservativePost.co.uk
Please follow the Conservative Post on Facebook, Twitter and Instagram 
This post is sponsored by the Conservative Post. For more information please click here.
Support community journalism by making a contribution
The Coventry Observer's team of journalists provide a trusted source of news, sport, entertainment and events going on in your area and issues which matter to you - both via our free weekly print edition and daily updates on our website.
Every contribution, however big or small, you can make will help us continue to do that now and in the future.
Thanks for reading this and the Coventry Observer.
Support Us