Sponsored Post:
Once again there has been a lot of great British news to report this week (17th – 23rd January 2022).
You might think it's all doom and gloom in the media, but it's not… good things are happening too!
Help us spread a little positivity and share these ten best read national news stories from the last seven days (Monday 17th – Sunday 23rd January 2022):
The Chancellor Rish Sunak held a virtual roundtable with small businesses this week to launch Help to Grow: Digital, designed to support smaller businesses adopt new tech to help them thrive. Rishi Sunak hosted the call with over 30 businesses from across the UK at CineBowl in Uttoxeter to mark the launch of the scheme, where he spoke to people on a big screen about their experiences before taking part in a Q&A session. The scheme includes a dedicated website providing free advice and support and software vouchers to boost productivity and help businesses grow… click here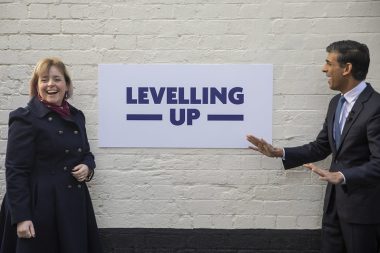 Photo credit: UK Gov
More than a dozen new AH-64E Apaches – one of the most advanced attack helicopters anywhere in the world – are undergoing test flights with the British Army. Wattisham Flying Station took delivery of 14 of the new aircraft in recent months, with 36 more due to arrive by summer 2024. Test flights by the British Army are underway, with a boost to aerial capability anticipated early next year when the helicopters are expected to enter operational capability. The helicopters have improved sensors and lethality, upgraded weapons systems and heightened communications compared to its predecessor, the MK1… click here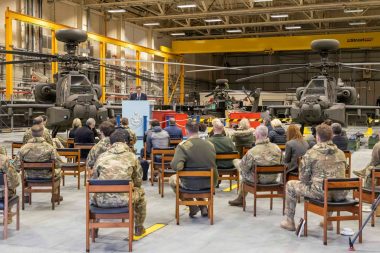 Photographer: Cpl Danny Houghton RLC – UK MOD © Crown copyright 2022
The UK capital has come top of another rankings list and this time it's a world ranking run by Forbes magazine. Using the Forbes 30 Under 30 lists from Europe, North America, Russia, Asia and Africa, London has been named as the best city in the world to be a young entrepreneur. Analysing the rankings Bionic found London was the best city in the world for entrepreneurs and other achievers aged under 30 to set up a new successful business, become inventors, become successful actors and become world-ranked athletes… click here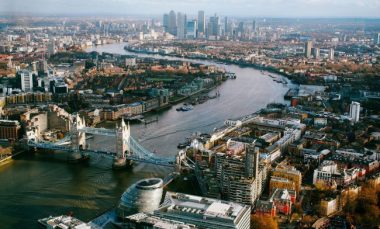 Photo credit: Pexels
BAE Systems supported 143,000 British jobs and contributed £10.1 billion to the UK's GDP in 2020. The engineering giant spent £3.8 billion with 5,000 UK suppliers, invested £1.1 billion and exported £3.9 billion of goods and services. Research by Oxford Economics has revealed the extent to which BAE Systems contributes to the UK economy through jobs, research & development and national supply chains. The company's significant UK footprint across more than 50 sites and extensive supply chain mean that in 2020, it supported 143,000 jobs across the country and contributed more than £10 billion to UK GDP, equivalent to 0.5% of the domestic economy… click here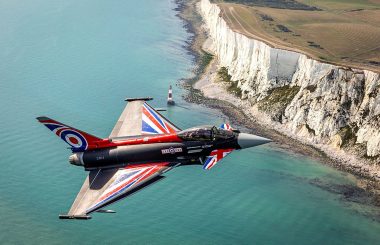 Photo: SAC Iwan Lewis RAF – UK MOD © Crown copyright 2021
Foreign Secretary Liz Truss has launched a new scheme with the Premier of South Australia, Steven Marshall, to boost UK-Australia industries of the future. It is the first state level agreement between the UK and Australia, and will deepen ties with South Australia in industries such as space, cyber and green technologies. The agreement, signed by Truss on a four-day visit to Australia, will maximise the benefits such as strategic collaboration on future industries; increase cultural ties; and build on trade and investment opportunities arising from the recently signed free trade agreement between the UK and Australia… click here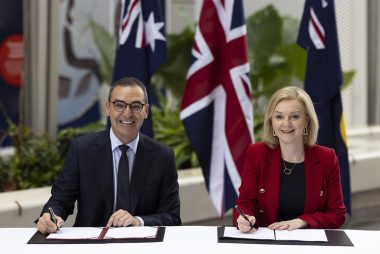 Foreign Secretary Liz Truss signs a memorandum of understanding with Steven Marshall the Premier of South Australia in Adelaide. Picture by Simon Dawson / No 10 Downing Street.
Britishvolt, the UK battery company, has received an in principle offer of government funding though the Automotive Transformation Fund (ATF) for its planned gigafactory in Blyth, Northumberland. Once complete, the factory will produce enough batteries for over 300,000 electric vehicles each year, significantly supporting the UK automotive industry's transition to a zero emissions future and increased production of electric vehicles. Alongside private sector investment, the project is set to create 3,000 direct highly-skilled jobs and another 5,000 indirect jobs in the wider supply chain… click here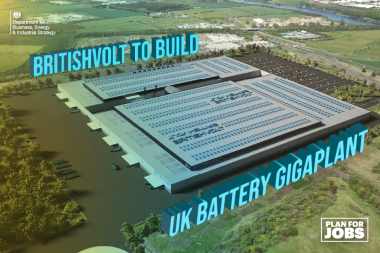 Credit: Department for Business, Energy & Industrial Strategy
New programmes to make better use of the unique skills and experience of military veterans, including as prison officers and the uniformed and health services, have been launched today. The programmes are part of the Veterans' Strategy Action Plan, which will launch a range of measures today to make the UK the best place in the world to be a veteran. The plan has more than 60 commitments, totalling more than £70 million from across government, to increase employment, step up health and wellbeing services and improve data and understanding of the veteran community… click here

Minister for Defence People and Veterans Leo Docherty. Photographer: Sgt Jimmy Wise Copyright: UK MOD © Crown copyright 2022
Construction at Siemens Mobility Limited's new rail manufacturing facility in Yorkshire is well underway and when completed will create 700 direct jobs and 1,700 roles across the UK's supply chain. The first phase of the development is due to open in 2023 and when complete, the state-of-the-art factory in Goole will manufacture and commission trains – the first of which will be new Tube trains for London's Piccadilly line with plans for additional train manufacture in the future. The new factory will create 700 direct jobs, with a further 250 roles created during the construction phase and an additional 1,700 indirect supply chain opportunities… click here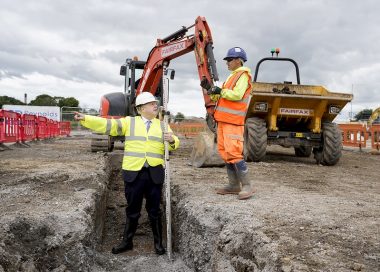 Prime Minister Boris Johnson at the construction site of the Siemens Mobility's Goole rail facility. Photo credit: Siemens
The UK is now the number one market that US CEOs are looking to for growth, according to PwC's 25th Annual CEO Survey. The survey of almost 4,500 CEOs in 89 countries, conducted in October and November 2021, also found the UK is a more important growth prospect to CEOs globally this year. Over a third (37%) of US CEOs identified the UK as one of the three countries or territories that are most important for their companies' revenue growth prospects over the next twelve months. This is a 16 percentage point increase from the previous survey and means the UK has now overtaken China (26%) – US company leaders' preferred target for the last two years. Germany follows at 24%… click here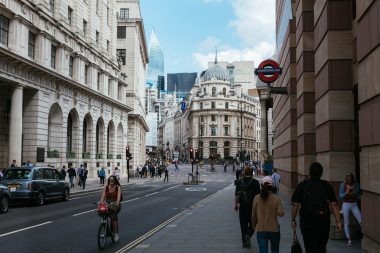 Credit: Pixabay
A North East architectural practice has shown its mettle after being named as lead architects and engineers of a major £26 million industrial development on Teesside. Building Design Northern (BDN Ltd) has been appointed to bring to life British Steel's new processing facilities at Skinningrove, marking the company's largest investment in its special profiles business for more than 30 years. British Steel has experienced strong growth for its products in recent months, particularly those used in the mining and construction sectors, and the new built-to-spec service centre will see the company bring to market an extended range of value-added profiles for the forklift industry… click here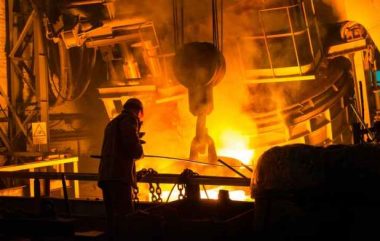 Photo credit: Free stock image British Steel
For last week's Top Ten Great British news stories (10th – 16th January 2022) click here.
This post is sponsored by the Conservative Post who post positive news stories every day. If you like hearing about the resurgence of British manufacturing, how our military is flying the flag across the world, positive policy making, the royal family and many other things to be proud of, make sure you check them out.
Please share and keep spreading the good, positive and uplifting news.
If you have some good news please contact us at editor@conservativepost.co.uk
Stay up to date at: www.ConservativePost.co.uk
Follow the CP on Facebook, Twitter or Instagram.
Sponsored by the Conservative Post. The Conservative Post is an independent news group about conservative values – free people, free speech, free markets and small government.