How is it almost evening and I've only just discovered it's National Cake Day today?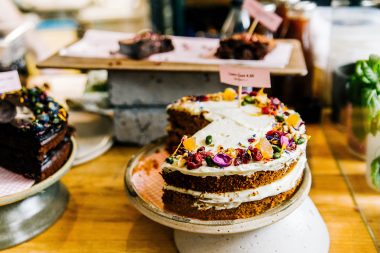 If only I had known earlier I would certainly have joined in the spirit of things and thoroughly enjoyed a slice of carrot cake for breakfast, perhaps a little chocolate number for lunch, maybe a slice of cheesecake with my afternoon tea and oooh… I definitely fancy a brownie or two for dinner.
This day could have been so much more fun!
Why didn't anyone tell me before breakfast? Or better still last night so I could have prepared!
But fear not. I still intend to catch up. I'll definitely be doing my best as soon as I finish work. But what's your cake of choice? Do you lust after Lemon Drizzle? Or do you crave a slice of Christmas? According to new research revealed to celebrate National Cake Day today, Cheesecake has actually been voted Britain's favourite cake.
Cheesecake scooped 42% of the vote in a national poll conducted by food delivery app Foodhub, narrowly beating Chocolate cake (41%) Victoria sponge (32%) and the Brownie (31%).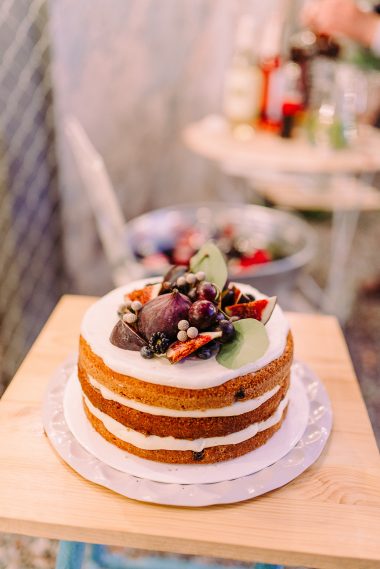 Bakewell Tart (27%) and Christmas Cake (24%) are amongst the nation's other choices with souffle being the least popular with only 3% of the vote.
The study shows that 20% of the nation admits they eat cake every week, with a further 20% saying they now eat it 2-3 times a week.
The research also shows that thirty per cent of the nation confess they eat cake as a regular snack in-between meals, with 20% having cake around dinner time and 15% having it at supper time. And though four in ten of us Brits eat cake whenever we want (my people), 30% save it as a treat for special occasions with only 13% having it as a dessert or pudding after a meal (who are you?).
Wil Chung, Foodhub spokesman, said: "Brits love their cake. On average the UK is willing to spend £2.74 on a slice of cake, with 19% happy to spend up to £5 per slice if the cake is good enough.
"Most people we quizzed say cakes are more popular now than ten years ago because they are more readily available in cafes than they used to be and the shops have better selection than ten years ago.
"The pace of modern life means that many say they don't have time to make cakes so they prefer to buy their cake. And that is reflected in the fact that 14% admit they eat more cake than they did 10 years ago.
"One in 10 Brits love their cake so much they're reluctant to share it with anyone but, it's refreshing to see that 42% of the country would share their last piece of cake with their partner, 18% with their child and 7% with their best friend."
So how do we like our cake?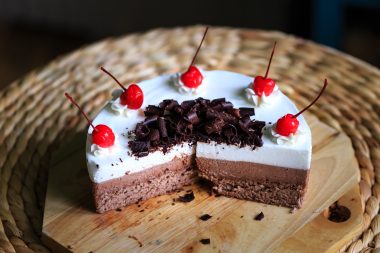 Well, over a third of the nation prefers their cake plain (37%) but a quarter of us enjoy it with cream and just one in ten Brits have it with custard. Cake with icing (34%) narrowly beats cake without icing (33%) as the UK's preference.
Women are the UK's main cake aficionados, according to the Foodhub poll of 2,000 adults. Not only do women eat more cake than men on a weekly basis, more of them also prefer to snack between meals on cake than their male counterparts.
Men, however, are more likely to share cake with their partner (48%) than women (37%).
So, which area of the UK is the most cake-friendly?
People in Yorkshire eat cake the most, according to the data –  2-3 times a week, with people in East Anglia eating cake the least. And there are other regional variations too. People in Brighton have revealed angel cake to be their favourite cake, whereas Liverpudlians prefer apple pie and people in Aberdeen rank carrot cake as their top choice.
Wil Chung added: "Our survey showed some distinct regional variations on our national cake eating habits. For instance, cake fans in Leeds are willing to pay the most for a slice of cake, £3.05 compared to Wolverhampton who will pay the least, on average £2.25 per slice.
"People in Gloucester say they eat more cake now than they used to, whereas people in Cambridge say they are eating less. Plymouth is the least likely to share cake with anyone compared to people in Coventry who are most likely to share their cake."
We love you Coventry!
BRITAIN'S TOP 10 CAKES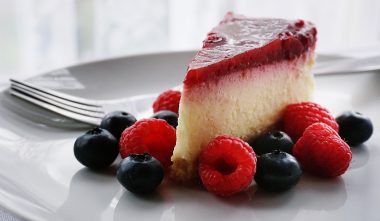 Cheesecake (42%)
Chocolate Cake (41%)
Victoria Sponge (32%)
Brownie (31%)
Lemon Cake (30%)
Carrot Cake (29%)
Bakewell (27%)
Apple Cake/Pie (25%)
Christmas Cake (24%)
Black Forest Gateau (22%
So what are you waiting for? Let's all celebrate what's left of National Cake Day!  It's actually my brother's birthday today too so I'll obviously be starting with his birthday cake. Then I'm not sure which I fancy out of that top ten list above. Think I may have to sample a little bite or two of each…
P.S. Happy birthday Chris!
---
To celebrate National Cake Day Foodhub are offering readers of this paper a 20% off sweet treats at designated dessert shops on the Foodhub app – simply add code: CAKE2020 at the checkout.