Whether you're a healthy adult or a senior, it's never too late to learn more about your health and what steps you can take to stay healthy.
A lifestyle health screening can tell you a lot about your current health status, but it also provides valuable information that your doctor can use in the future. Take a read through the tips below, then book a health screening right away to ensure you are in good health this summer.
Cardiovascular Risk Assessment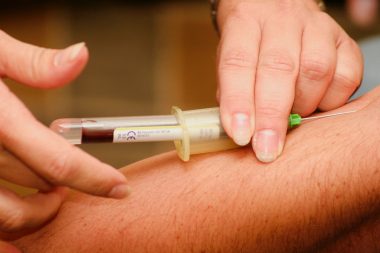 Photo by Hush Naidoo Jade Photography
Cardiovascular disease is one of the leading causes of death in the UK – it's responsible for a quarter of deaths in the country every year. That's why it's so important to have regular health screenings that can help you identify your risk early on and make changes to reduce it.
A cardiovascular risk assessment looks at areas such as blood pressure, cholesterol levels, body weight, and fitness level. You'll also be asked questions about your family history and current lifestyle. These factors are all related to heart health; if they're out of whack, it may indicate an increased risk of future heart problems like coronary artery disease or a stroke.
Diabetes Risk Assessment
Diabetes is a disease that affects the amount of sugar (glucose) in your blood. Risk factors for diabetes include:
Family history of diabetes and/or heart disease.
Being overweight or obese.
Personal history of gestational diabetes, impaired glucose tolerance, or polycystic ovary syndrome (PCOS).
Signs and symptoms of diabetes include:
Frequent urination
Increased thirst
Fatigue
Blurred vision
A tingling sensation in the hands and feet.
You may also be diagnosed with type 1 or type 2 diabetes if your blood sugar is high between meal times after eating a normal meal containing carbohydrates (grains and starchy vegetables).
So, which age group is most at risk? According to endocrinologist Yogish Kudva, writing for Mayo Clinic:
"Type 1 diabetes can develop at any age, though it often appears during childhood or adolescence. Type 2 diabetes, the more common type, can develop at any age, though it's more common in people older than 40."
Symptoms of diabetes can come on quickly, so don't hesitate to get checked out if you notice any. Starting the correct course of treatment straightaway can help make the condition more manageable.
Cancer Risk Assessment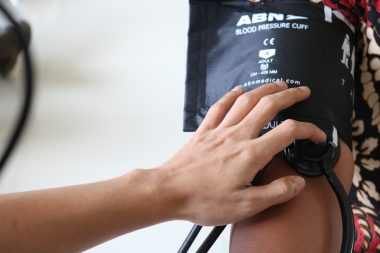 Photo by Mufid Majnun on Unsplash
Cancer is another leading cause of death in the United Kingdom. There are over 150,000 cancer-related deaths in the UK each year – equating to over 450 per day.
Lung cancer is one of the most common cancer types in the world. That's why it's important to know about lung cancer screening, a simple test that can help you find cancer early when it is easier to treat. The Center for Disease Control and Prevention recommends that the following groups attend regular lung cancer screenings:
"Have a 20 pack-year or more smoking history, and smoke now or have quit within the past 15 years, and are between 50 and 80 years old."
As you get older, you might find you are invited for various cancer screenings. It's vital to attend these every time you're invited – waiting until you develop symptoms could mean treatment is much more invasive and less likely to be effective.
Dietary and Nutritional Assessment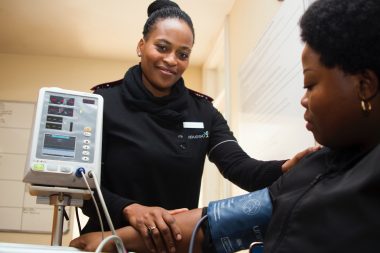 Photo by Hush Naidoo Jade Photography
A dietary assessment is a form of health screening that helps you and your doctor better understand the foods you eat, including how much of each type of food and what kinds of meals are in your diet.
A dietary assessment can also help determine if certain changes to your diet would be beneficial for your overall health.
A dietary assessment usually includes questions about:
How often you eat certain types of food (such as fruit or vegetables)
What types of meals or snacks you typically eat (for example, breakfast versus dinner meals)
We've all heard the saying, 'you are what you eat', and it's true – so making some changes to your diet could be all you need in order to be as healthy as you can be.
Metabolism and Hormone Screening
Metabolism is the process of converting food into energy. It includes the absorption of nutrients and the use of nutrients in your body. It also involves producing hormones and enzymes.
If you have a slow metabolism, it means that your body doesn't burn as many calories as it should to function properly. If you have a fast metabolism, then you are burning more calories than normal for someone with your weight and height.
A healthy metabolism helps support good health by controlling appetite and stabilising blood sugar levels, which can help prevent diabetes or manage type 2 diabetes if it's already present.
Health screenings can help you stay healthy
As you age, your health needs to be monitored more closely. You may not feel like you need a checkup, but regular visits to your doctor can help identify early signs of problems that could lead to serious illness and disease.
Health screenings are a key tool for helping doctors monitor chronic conditions or diseases in their patients. These tests also help identify lifestyle changes that should be made to improve overall health, as well as any preventive measures that can be taken.
We hope this article has given you some insight into the potential benefits of lifestyle health screening. With so many tests available, it's hard to know which ones are right for your lifestyle and health needs. If you have questions about which tests might be best for you, please contact your doctor for further information and advice.