Ordinarily, selling event tickets online can be tricky and highly demanding. However, the world has gone past leveraging one single strategy to sell tickets online.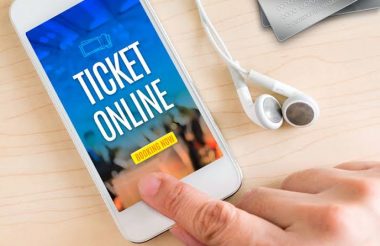 If you intend to gain the traction you expect, then you must be ready to spend time and combine a series of tactics to make your dream event come through and sell tickets fast.
Perhaps, to achieve the goal of selling your event ticket online, we've gathered relevant tips in this post. The tip focuses on the most effective approach you can adopt and how you can quickly sell your event tickets online for free in the UK.
Source & Leverage Partnership
Partners are a bedrock for ticket sales, mostly if they belong to the A' class partnership circle. If you are planning an event in the UK, sourcing for partnership should be a part of your tactics hence it is mentioned as an essential tip for every event planner. Having partners for your event can help increase awareness. And in other to land the ideal partnership, you need to consider a few options which includes:
– Defining the responsibilities of the partner
– Determining what you are set to achieve throughout the partnership period
– Checking if the partners' objectives and goal align with the mission of your event
Social Media Advert
A higher percentage of UK citizens get the latest information relating to their interests through social media. And with platforms like Facebook, Twitter, Instagram and Pinterest, your event tickets can scale through by carefully setting up targeted adverts.
Take advantage of the vast customer's search conducted on Google and set up an advert using long tail and medium tail keyword. You can quickly get the list of keywords to incorporate in the ad through the Google keyword planner. Instagram and Facebook are a great platform for sharing visual content relating to your event. Apart from the regular posting structure (Stories, IGTV, Facebook Watch), there is another great way for event planners to sell tickets online.
Launch Press Release
Events deserve a little more public relations fare; the more people see information about your event, the better. A press release for your events is a rare strategy and effective than you think.
You can stage a PR about your event months before the event day and a few days closer to the event day. During the PR, you will provide potential attendees with an informative summary about the event using a tone that people can easily relate to, give no room for unnecessary jargon.
Create Different Types of Tickets
Setting the right price for your event ticket is essential and can help drive a reasonable amount of registration and massive inquiries within the UK. Create different ticket types for the event, and the pricing should reflect the originality of your events and be beneficial to your target audience. However, do not set a meagre price for your event because attendees might think your event isn't valuable, and this would cause a drop in the registration output.
Furthermore, create a variety of event ticketing option that would be best for your UK audience; with this tactic, you have the opportunity to track and make changes where needed easily.
Wrap Up
If you've read the tips to this point and you are ready to follow them, be assured you will drive ticket sales and registrations like never before. It's by leveraging the different channels that suit your event. Some might require that you commit a lot of resources and time, but it's worth it in the long run. We are confident that one or two of the listed tips may be the ticket sales strategy you need to sell your event online.
---
This is a sponsored promotion from Magnet Event Pro. For more information please click here.