You recently bought a new smartphone, but somehow you realise that maybe you were too quick in selecting it and actually need a different make.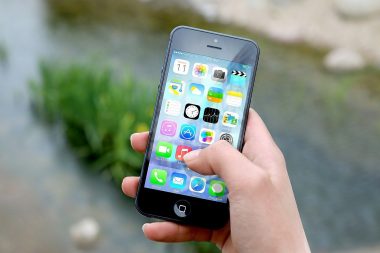 The next logical thought is to see how much you could get for your phone that could support you in acquiring your new companion.
Did you know that about 1.5 billion mobiles were sold last year and which does not comprise the numbers from the used phone buying markets?
With phones that cost upwards of £1000, a substantial chunk of  buyers choose second-hand devices from resellers on eBay, Amazon  and Swappa. This post intends to tell you everything about where and how to sell, the expected price and other critical factors that contribute to fetching the best price if you're selling a phone.
Where Can You Sell Your Smartphone?
There are three key possibilities that you may want to explore:
Online Markets
Trade it in For Credit
Sell it to a firm
Online Markets:
Though the B2C online markets have been known for securing the best price, though it rests on research, homework, and a bit of patience. You will need to upload genuine, neat and real photos, craft a tempting listing, handle negotiations, sort through varied options, and also absorb the postal costs or see someone in person.
End clients at such markets are willing to offer slightly higher than the market price to evade the waiting time. You shouldn't forget to factor in your shipping and packaging costs.
Some sites also allow citing, auctioning, and bidding of the mobile. For sure, it enables you to also put a fixed price. Some firms also comprise of protection features that protect the interest of both the seller and the buyer. The IMEI / ESN is tested for a blacklist before any sale takes off. The backend teams of mobile specialists ensure that the gazette matches the claims.
Trade it in For Credit:
There's a fairly cool and simple process that needs you to respond to a bunch of quick questions for getting a free quote. Giants like Amazon also offer a free prepaid delivery sticker, which allows you to dispatch your phone for zero costs. There are some sites that have their physical stores too, where you can simply walk-in with your phone to get it valued. If the price matches your expectations, you can instantly close the deal with cash.
Most of the trade-in deals either offer credits to be consumed at their platform or offer corresponding discounts for a new mobile or any other device. It is to be remembered that the recommended price is only honoured after the physical examination of the mobile. The results have to be in sync with the details that were stated on the form. For example, one should not mention a scratched phone as spotless to avoid any last-minute hiccups and inconvenience.
Sell It to a Firm:
If you are wondering how to sell my mobile phone, here are the facts to help you secure the best deal. There are several firms dealing in selling and buying used phones while offering easy and quick solutions. Similar to the trade-in offers, you need to enter some specific details to have an offer price. This price is competitive and is locked in for a specific period and may range from fifteen to thirty days. However, you must check for the postage policies because some firms offer pre-paid or repay it later, while there are some that do not pay for the postal costs. So, a thorough look at the postal policies always helps to get clarity beforehand.
How much is Your Mobile Worth For?
It is as clear as the sun that a phone in a decent state with a box and original accessories will always enjoy a greater price than a rubbed phone. Bearing this in mind and assuming that the phone is in good form with all the essential requisites, the next stage is diving in for deep research.
Only a detailed scanning of the existing options will allow one to make an informed decision that is based on real-time price and stats. Did you know that unlocked phones sell at a greater price than their locked counterparts?
When you complete your research, you'll come to know that B2C deals have much more potential than B2Bs'. When you're ready to sell your mobile, please ensure it's deleted and reset to the original factory settings.
As your phone is fairly new, we advise you to think and act fast to help you lock your golden deal.
This post is submitted.