After nearly 10 weeks of watching passionate amateur bakers compete on the Great British Bake Off, the demand for baking in the UK begins to grow.
Over 46,000 Brits have been searching for 'Christmas baking' this month, and with this in mind, our friends at Bad Brownie have revealed the top baking trends this winter season.
The UK gourmet brownie company analysed data to discover the UK's biggest online baking trends. By combining TikTok views and Google search volumes, the study reveals the top 10 Christmas baking recipes that home-bakers are engaging with the most in 2021.
#1 Cinnamon roll is the HIGHEST baking TikTok recipe this winter!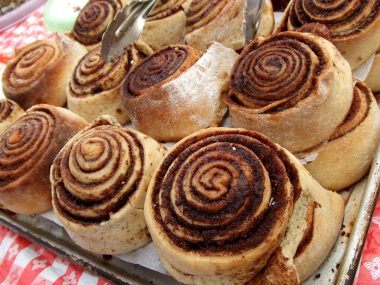 Cinnamon rolls have come out on top and are the highest trending festive TikTik recipe! This warm sweet treat has taken the social media app by storm.  Cinnamon rolls are a great festive bake, made with the key ingredient of brown sugar cinnamon – a perfect winter treat.
On TikTok the Cinnamon roll hashtag has received a whopping 391.6 million views and over 49,500 Google searches per month – confirming to be the most festive bake this holiday season!
#2 Hot chocolate bombs have 310.2 MILLION TikTok views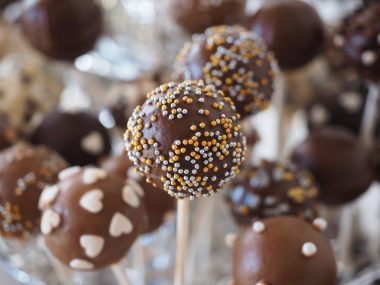 Hot chocolate bombs was the second highest trending TikTok recipe with over 310.2 million views and 60,500 Google searches per month. To make these toasty treats – just pick your favourite chocolate bar, hot chocolate mix/marshmallows and sprinkles to decorate these amazing chocolate bombs! Then you just add hot milk to watch the chocolate and marshmallows ooze away.
Hot chocolate bombs are perfect for Christmas, as you can decorate them however you like to give them your best festive look.
#3 Beef wellington has gained over 234.3 MILLION TikTok views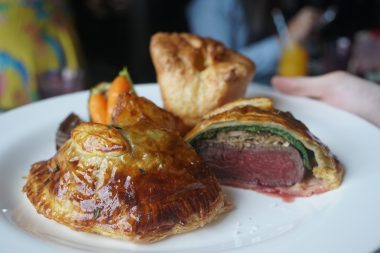 This classic steak dish is a must for the festive season, so there is no surprise that Beef Wellington was the third highest trend – a stunning centerpiece for your christmas table!
On TikTok Beef Wellington has over 234.3 millions views and a whopping 90,500 Google search volume per month – the highest search volume out of the top 10 recipes. This stunning main dish is a traditional English way of preparing beef tenderloin that tingles your taste buds and does not disappoint.
As well as the top 3 trending recipes on TikTok, there were 7 other recipes showing increasing popularity, including Mince Pie, Chocolate log and Christmas Sugar Cookies, taking 6th, 8th and 10th place, respectively.