Birmingham Ormiston Academy (BOA) has announced that an exclusive recording of The Snow Queen, first performed at The Old Rep in December 2019, is now available for local school children to enjoy this Christmas.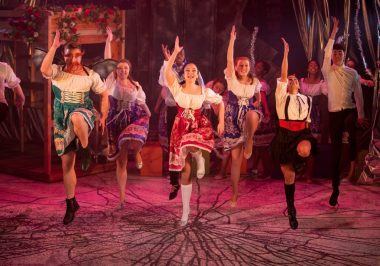 Based on Hans Christian Andersen's classic fairy tale, the show was produced, performed and filmed by talented young students at BOA alongside leading industry professionals.
With the current Covid-19 pandemic causing many theatres to close their doors this winter, an exclusive recording of the show has now been released for children to enjoy.
The recording is available to watch online now, so children across the region can be united in experiencing the fun and festivity of a Christmas theatre production.
Gaynor Cheshire, CEO of the BOA Group, comments: "We're delighted that young people at schools across the region have the opportunity to enjoy this exclusive recording of The Snow Queen.
"We know that Christmas will feel a little different this year but we're so excited to bring people together to watch a traditional Christmas production – it's what makes this time of year so special!
"This film truly captures the magic of live theatre and we can't wait to bring a little theatrical sparkle into the classroom."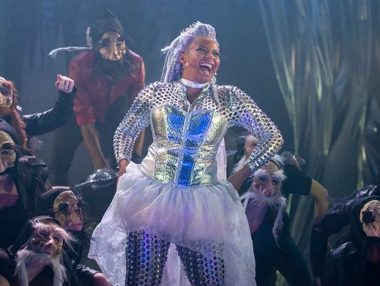 BOA is part of the BOA Group and a sister school to BOA Stage & Screen, a brand-new academy opening in September 2021.
Located in Birmingham's Jewellery Quarter, BOA Stage & Screen will be a state-funded academy for 16-19 year olds specialising in technical theatre, film and broadcast production.
Gaynor Cheshire continues: "The Snow Queen production is a fantastic insight into the unique experience that BOA students can enjoy and what future pupils at BOA Stage & Screen can look forward to.
"We pride ourselves on giving talented young people an exceptional education as well as exciting opportunities to gain real-life, on-the-ground industry experience. It's never been more important to invest in the next generation of creative talent and The Snow Queen is a wonderful example of what our gifted students can achieve."
Gary Stevens, General Manager and Operations Director at The Old Rep, comments: "We were thrilled to work with students at BOA on this production of The Snow Queen. Our mission is to engage, educate and entertain the next generation of artists and theatre lovers and it's so rewarding to work with up-and-coming talent – both on the stage and behind-the-scenes.
"Our doors may currently be closed, but it's fantastic to see that the skill, passion and enthusiasm of young creative talent is still very much on show."
The recording is available for primary and secondary schools to watch free of charge, and for families to view at home. Participating schools are being asked to share photos of their special 'Snow Queen Screenings' on social media using the hashtag #SnowQueenChristmas.
To enjoy the exclusive recording of The Snow Queen, click here. 
---
Applications to BOA Stage & Screen are open now. For more information and to download an application form, visit www.boa-stageandscreen.co.uk