Why are lifestyle trades becoming such popular investment vehicles? Take a look at our article to find out.
What is Lifestyle Trading?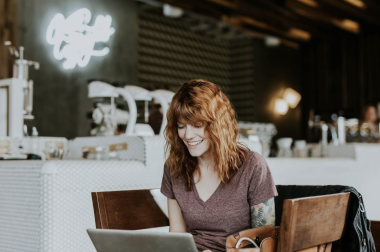 Photo by Brooke Cagle on Unsplash
If increasing your financial freedom and spending less time at work sound like appealing prospects, it may be worth your while to explore lifestyle trading as a form of income.
Whether you're interested in Forex trading, spot trading or any other speculative investing, lifestyle trading is a mindset more than anything else. It's especially useful if you want to spend less time at work, and more time pursuing the activities that interest you.
These types of traders focus on a handful of weekly trades in order to maintain a certain way of living. Essentially, the amount of work that's required will depend on how demanding your lifestyle is. How you live your life should be up to you at the end of the day, and lifestyle trading gives you the control and freedom you need to do exactly that.
While increased financial freedom is reason enough to capture your attention, there are several additional advantages that add to the allure of lifestyle trading. These benefits have been listed below, followed by four strategies you can use to make the most of lifestyle trades.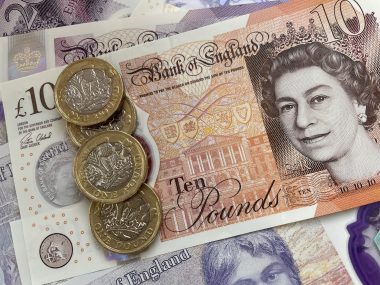 Benefits of lifestyle trading
Mobility
Accessibility plays a key role in the efficiency of lifestyle trading. Nowadays, thanks to advances in mobile and security technologies, you can access almost any financial market directly from your mobile device and engage in trades around the clock.
Being able to access trading services directly from your smartphone means that you don't have to travel anywhere. There's no need for an office, you don't have to waste money on gas, and your physical location is completely inconsequential.
As long as you have an online connection, all trade processes are available at any point in time. You can open and close trades from the middle of the ocean if you want to, and that level of accessibility was unheard of not too long ago.
Additive value
Many traders use lifestyle trading as a form of supplementary income. In other words, you don't have to give up your day job to engage in this type of trading. In fact, the whole point is that you decide when and where you want to trade.
A couple of profitable trades per week can make a drastic difference to your monthly income. Ultimately, even if you trade only once or twice a month, any profit you make is far better than nothing at all.
Regardless of how many hours you put into your trades, your aim shouldn't be making millions overnight. Instead, lifestyle trades can be defined as small yet consistent trades that allow you to pursue life goals which wouldn't be possible otherwise.
Greater balance
A healthy balance between work and play is critical to living a full and memorable life. Unfortunately, the fast pace of modern living makes having a good balance extremely difficult, and most of us struggle to find the equilibrium we crave.
Lifestyle trading is a useful tool for achieving that balance. The most important thing to remember is that it is incredibly versatile, but the money you invest in trades should always be considered as disposable income.
What we're trying to say is that, while speculative trades can indeed be highly profitable, they also have the potential to be unsuccessful. It's for this reason that most traders prefer to use them in combination with other profitable pursuits.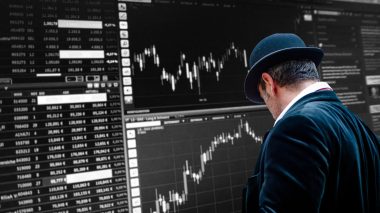 Strategies for success
Keep it simple
It's hard to overstate how easy it is to get carried away with trading. For some people, one profitable trade is all it takes to throw caution to the wind and dive headfirst into frequent trading. However, lifestyle trading is the complete opposite of regular trading.
If trading more than once or twice a week is something you prefer, you might want to look at day trading or swing trading rather than lifestyle trading. The latter is all about keeping it as simple as possible, using the minimum amount of trades you need to live comfortably.
Use the power of technology
When it comes to information technology, a wealth of software solutions are available nowadays. From live charts to real-time trade tracking, you have everything you need to make informed decisions and execute your trades timeously.
Seeing that you can trade from anywhere and at any time, there's nothing stopping you from making the most of digital conveniences. Use every tool at your disposal to make the most of your trades, and try to not get too obsessed about the finer details.
Avoid incessant monitoring
Speaking of finer details, many lifestyle traders fall into the trap of checking charts and trades far too frequently. Your worst enemy is obsession, and you should avoid giving in to the temptation of monitoring your trades incessantly.
As we've already noted, one or two trades are more than enough to provide you with extra income. Anything more than that is day trading territory, which requires far more investment in terms of time and energy.
Focus on high-probability trades
When you're a lifestyle trader you're always looking for the safest bet. What this means is that you always prioritise trades with a high probability of success, and you avoid trades that can be perceived as risky investments.