We've teamed up with a brand-new app based fitness and wellbeing platform for anyone, anywhere, anytime. Readers can use our code to get 14 days free access at At Home Wellbeing.
Plus don't worry, there's no catch. You won't automatically be signed up after your two week free trial. It's a win- win and may just kickstart your fitness journey. Let's get fit together!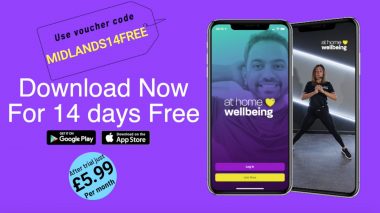 At Home Wellbeing has been conceived in the wake of the Covid pandemic. The AHW team set out with the aim to create an App that is accessible and affordable to all without compromising on quality.
So what does it do: 
The AHW App boasts a huge variety of fitness classes for all ages and abilities with 100+ timetabled classes also available on demand 24/7 so they can fit in with everyone's 'new-normal' lifestyle. 40+ new classes being added every month.
Most classes do not require equipment, making it perfect at home or on the move but for those of you with static bikes or fitness equipment the AHW APP also has specific classes and a large number of programmed workouts. The App uses your enhanced data to work out your Biological Age as well as connecting with most tracking devices: Garmin, Apple and Strava.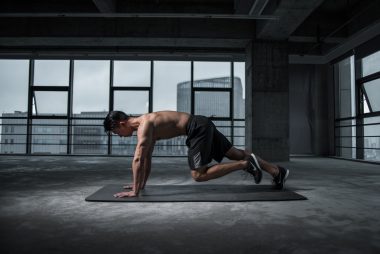 At Home Wellbeing know that 'Health' is more than just fitness and jumping around so have created holistic areas within the app as well, Meditation and Mindfulness, Yoga, Pilates, Dance and many more.
They say they also want the platform to be for the whole family and as such have a range of classes specifically for children being created.
They also have links to various Wellbeing Partners, including Cotswold Personal Training, Physiotherapy, DNA testing and an online GP service, plus discounted retail as well as access to UK Sport governing bodies. There will always be new and up-to-date content.
The company say they are NOT a gym bunny, perfect body business.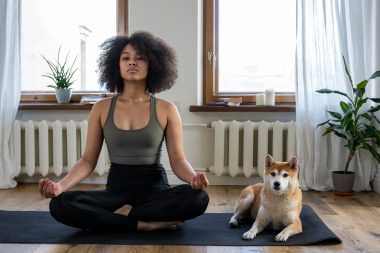 They say: "We are ordinary people supporting ordinary people and making exercise accessible to all.
"So whether you are body conscious, worried about going to the gym, new to exercise or just don't have the time to leave the house, we are here to support."
At Home Wellbeing is a UK business based in Worcestershire and want to support as many people as possible without hitting their pocket too hard.
That's why they are offering our readers the opportunity to try the App for FREE. So using the links below, download the At Home Wellbeing App and use the voucher code MIDLANDS14FREE for unrestricted access to all areas for two weeks free of charge.
Click here for your free trial on the App store or on Google Play.
Don't forget to use the code for your 14 free days (MIDLANDS14FREE)
Remember after your free two week trial, the app WILL NOT automatically sign anyone up onto a subscription. However, if you love the app you can upgrade and continue using the platform for just £5.99 per month with no tie-in clauses, no expensive kit needed and no catches!
---
For more details go to:  www.athomewellbeing.com and don't forget to use your reader code for 14 free days (MIDLANDS14FREE)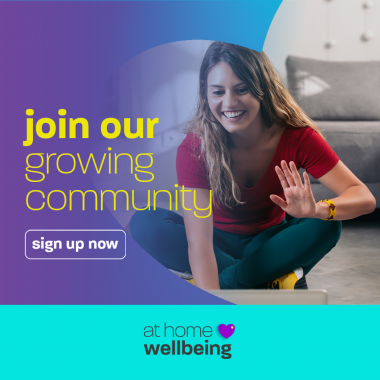 Support community journalism by making a contribution
The Coventry Observer's team of journalists provide a trusted source of news, sport, entertainment and events going on in your area and issues which matter to you - both via our free weekly print edition and daily updates on our website.
Every contribution, however big or small, you can make will help us continue to do that now and in the future.
Thanks for reading this and the Coventry Observer.
Support Us