Myton will continue to provide inpatient beds at its Coventry and Warwick hospices.
As part of its response to Covid-19 Myton handed over its inpatient unit in Warwick to South Warwickshire NHS Foundation Trust but will be reopening the unit by the end of September.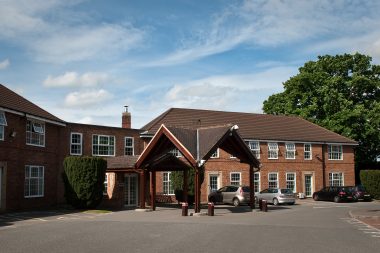 Like most organisations, The Myton Hospices has had to adapt to new ways of working in response to the Coronavirus pandemic. They say in order to protect staff, patients and families, whilst continuing their commitment to delivering palliative and end of life care, the charity has found different ways of providing its services; as a result many that would previously have been delivered face to face have moved online, with great success.
Due to the impact Coronavirus has had on Myton's fundraising the charity expects to see a deficit of at least £1 million this year. Having played an essential role in the response to Covid-19 by maintaining and enhancing vital services, Myton is now developing and implementing carefully laid out plans to ensure that it is sustainable for the future.
Since the start of the global crisis Myton has been running its Counselling, Fatigue & Breathlessness, Living Well, Lymphoedema and Wellbeing Services virtually, ensuring that terminally ill people and their loved ones have still had access to the support they need. The charity intends to build on this to offer a range of services remotely and in the community, removing the need for groups of vulnerable people to be together in one place.
Myton has also conducted a survey of patients, carers, healthcare professionals and the public across Coventry and Warwickshire to find out what is important to them in relation to palliative and end of life care provision. The findings show that many people would prefer to access care and support in their own home where possible, but there will always be a need for inpatient care.
Research shows that more people are choosing home as their preferred place of death and the charity will continue to provide its Myton at Home offering in Rugby, Leamington Spa and Warwick.
CEO, Ruth Freeman said: "Our primary focus will always be to provide care and support for those who need our services, we want to ensure that we are doing this in the best way possible for them and for the future sustainability of Myton.
"As well as developing our own plans we are working in partnership with other providers across Coventry and Warwickshire to ensure we are part of a joined up solution for the local community.
"The Coronavirus pandemic has shown us that we can be agile and that there are real benefits to some of the new ways of working, with patient feedback supporting this we are keen to continue to grow our offer virtually and in the community, as well as in our inpatient units."
Myton have three hospices in Coventry, Rugby and Warwick. Last year they supported more than 1,800 people and their families in those three hospices via their patient and family support services and in the community through Myton at Home.
Myton care for people with a wide range of life limiting illnesses including Respiratory conditions, Heart conditions, Cancer, Parkinson's, Renal failure and Motor Neurone Disease.
Support community journalism by making a contribution
The Coventry Observer's team of journalists provide a trusted source of news, sport, entertainment and events going on in your area and issues which matter to you - both via our free weekly print edition and daily updates on our website.
Every contribution, however big or small, you can make will help us continue to do that now and in the future.
Thanks for reading this and the Coventry Observer.
Support Us