THE YOUNG Driver training scheme which has been teaching children as young as 10 to aid safer motoring in later life has seen its millionth lesson delivered, writes Shnae Harrison.
The Coventry based scheme started up in 2009 and is run in 70 private venues across the country with fully qualified instructors.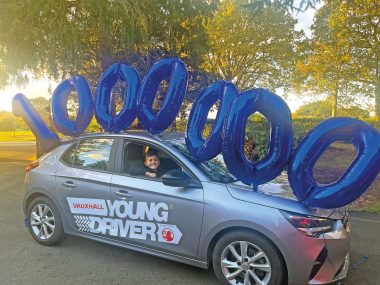 More than 70,000 lessons have taken place in the West Midlands, including in Birmingham, Coventry and Solihull. Among the centres are Holly Grange in Coventry and the Birmingham NEC.
A research report conducted in Sweden found teaching children to adapt to safe driving from an early age lowered the accident rate in new qualified drivers by 40 per cent.
Only 3.4 per cent of the scheme's past pupils reported an accident within six months of passing their test, significantly lower than the national average of 1 in 5.
Pupils are taught in a dual-controlled Vauxhall Corsa with sessions conducted as if they were in a real 'on the road' situation. There is a focus on the main components of driving such as steering, braking, gear changes and to tackle manouevres.
A road-like system has been set up at centres to create the realistic experience of driving, including traffic lights, roundabouts and junctions.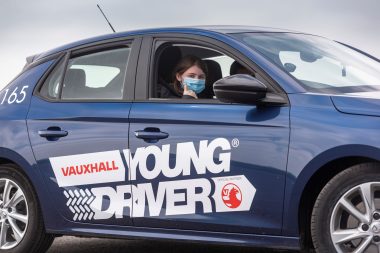 Over 7.5million miles have been racked up since pupils have taken part in the scheme with an astonishing 700,000 hours of further practice.
Sue Waterfield, Young Driver's head of marketing, said: "There is a genuine scientific basis for the saying 'practice making perfect' and we provide youngsters with more time to get to grips with learning to drive, without the pressure of passing a test.
"We aren't putting unqualified drivers behind a wheel of fast drivers on a racetrack – we encourage a sense of responsibility and a slow and steady approach to learning."
Motoring expert, TV presenter and journalist Quentin Willson has supported the scheme since it launched and both his children have learnt to drive with Young Driver.
He said: "With a million lessons now delivered, Young Driver can prove the life saving benefits of it's learning programmes."
An app was recently launched by Young Driver to provide additional help for students so they can improve driving skills from home.
Visit youngdriver.com or download the Young Driver app for more.