Councillor Ann Lucas has been inaugurated as the Lord Mayor of Coventry for 2020-21 at an Extraordinary General Meeting of the City Council.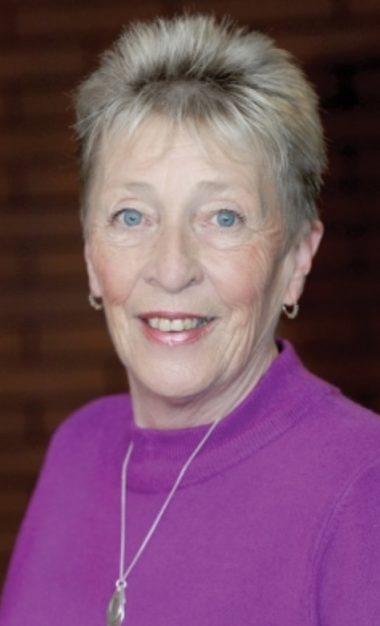 The meeting was held virtually on Thursday in line with social distancing guidelines and Cllr Lucas succeeds Cllr Linda Bigham in the role.
Councillor Lucas was born and raised in Coventry and educated at St Lawrence CofE Primary and Barr's Hill Girls' Grammar School.
She has had several jobs in the city, including a barmaid, waitress, pub manager, tax officer and running a playgroup. She also spent 12 happy years at BT as a Commercial Officer.
She has also been a counsellor with the Citizens' Advice Bureau.
Ann was first elected to the Council as a councillor for Bablake Ward in 1995, serving four years. She then stood for Holbrook Ward in 2000 and has served the people of that district continuously since then.
Ann has held many positions on the Council, including Cabinet positions in Social Services, Culture and Leisure, and Health and Community Services.
She was Leader of the Council from 2013-16 – the first female leader of Coventry City Council.
She was awarded an OBE in 2014 for her national and local work as a champion of domestic violence issues and her services to local government.
Ann chairs the management committee of a local advice and counselling service; and has also served as a school governor.
She has been married to Ray for 50 years. They have two children and six grandchildren.
She has also tried her hand at some extreme sports – mainly to help charities – having taken a flying lesson, joined a white-water rafting team to raise funds for cystic fibrosis and tackling a parachute jump to raise funds for Baby Lifeline.
Her other hobbies include reading, dancing, socialising, and eating out.
She says she is looking forward to helping Coventry take centre stage as UK City of Culture 2021 and showing everyone why she loves her home city so much.
Cllr John McNicholas was elected as Deputy Lord Mayor for the coming year.
You can hear a recording of the meeting on YouTube here: https://www.youtube.com/watch?v=Iu81igxdTQQ&feature=youtu.be
Support community journalism by making a contribution
The Coventry Observer's team of journalists provide a trusted source of news, sport, entertainment and events going on in your area and issues which matter to you - both via our free weekly print edition and daily updates on our website.
Every contribution, however big or small, you can make will help us continue to do that now and in the future.
Thanks for reading this and the Coventry Observer.
Support Us